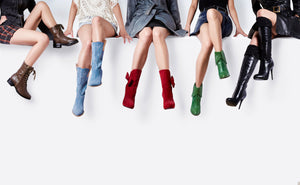 Suppose you want to make your boots a part of your every day, work, or casual wardrobe. In that case, you'll want to consider how to style women's boots in Autumn with colour to step up your fashion game!  Boots can greatly impact your overall look and how you feel about yourself. So, whether you choose knee-high riding boots or ankle-high combat boots, don't forget to use colour to define your unique style.  From bright hues like fuchsia and violet to classic neutrals like tan and black, there are lots of fun ways to bring colour into the world...
---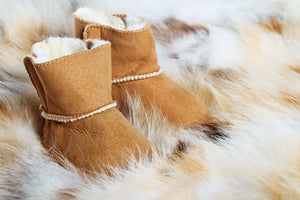 The Summer to Autumn wardrobe change is always the most exciting! Bringing out all the fabulous accessories you've had locked away for the last 6 months to spice up your outfits.  As we have all experienced, Summer 2022 has been one of the hottest on record, therefore accessories and layers have gone a miss, only meaning this year's autumn fashion is even more exciting! There are so many accessories to add to your wardrobe for September however, here at Lady Elegance and Chaps we are most excited about our boots! Hogl and Emu are our favourites! Hogl Boots Hogl boots...
---

Accessories are becoming increasingly more popular in the fashion industry however because accessories are not a new fashion trend, people have had time to test out the waters and figure out what accessories help express their personality the best. Accessories are the perfect way to add versatility and creativity to any outfit whilst still keeping it classy and sophisticated. Here at Lady Elegance, we love to work with brands that embrace all individual styles and personalities. These are just a couple of our favourites. Vendula handbags  Vendula London is a quirky, original fashion accessories brand. Their iconic bags and purses...
---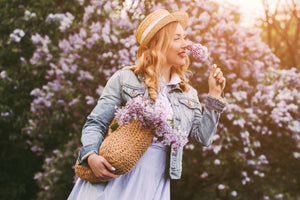 The colour of 2022 A fundamental element of design and style is colour. Colours evoke emotions, states of mind and just general moods. Expressing personality and character through colour is becoming more and more empowering to people worldwide.  Pantone has provided the industry standard of colour in design since the 1960s and has announced the colour to represent 2022 as Very Peri. Very Peri is described as the perfect way to represent the world embracing a new altered landscape of possibilities as we emerge out of isolation and illustrate the fusion of modern life after such an uncertain time. Purple...
---
• Summer Accessories • Summer Fashion • Summer Hats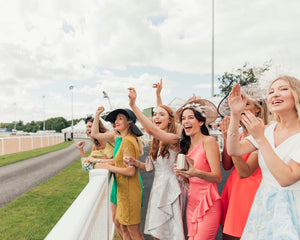 One of the great things about Summer fashion is that you can often wear the same outfits to a variety of special occasions; given the warmer weather, the Summertime will often see an abundance of christenings, weddings and other events that all require formalwear and black tie attire. However, when it comes to the races, fashion trends are constantly changing and evolving, making it much trickier to know what is appropriate and on-trend for race day. With weddings, it's slightly easier because there will often be a theme or specific guidance from the bride…but at the races, you've got to...